Precise Testing. Proven Results.

AvellinoCoV2 identifies Omicron, Delta and other variants via whole genome sequencing and reports variants to appropriate federal and California state health agencies.*

Most results are available within 12–36 hours from time of sample receipt.†
AVAILABLE TESTING OPTIONS INCLUDE
For detection of SARS-CoV-2/COVID-19
This test has not been FDA cleared or approved;
This test has been authorized by FDA under an EUA for use by authorized laboratories;
This test has been authorized only for the detection of nucleic acid from SARS-CoV-2, not for any other viruses or pathogens; and
This test is only authorized for the duration of the declaration that circumstances exist justifying the authorization of emergency use of in vitro diagnostic tests for detection and/or diagnosis of COVID-19 under Section 564(b)(1) of the Act, 21 U.S.C. § 360bbb-3(b)(1), unless the authorization is terminated or revoked sooner.

In addition to detecting the Sars-CoV-2 virus that causes COVID-19 using the EUA Authorized Covid-19 test, this non-invasive test includes a separate respiratory panel to detect Influenza A/B, and/or Respiratory Syncytial Virus(RSV) from Nasopharyngeal, Oropharyngeal, and/or Mid-Turbinate swab specimens.
Collect
Swab samples from the patient's nasal or oral cavity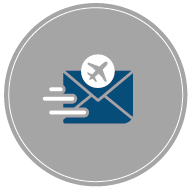 Ship
Ship sample to Avellino's CLIA-certified lab for analysis
Report
Avellino runs the test and prepares the patient report – positive or negative
Results
Results sent to the healthcare provider within 12-36 hours from sample receipt
Your Covid Testing Solution Starts Here
If you're an organization looking to test your
employees on site, complete the following form.
If you're looking for locations where you can
find individual tests, click on the following portal.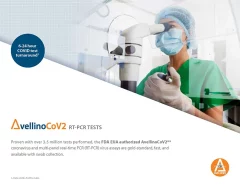 AvellinoCoV2 RT-PCR Tests
High performance for high confidence, proven in over 3.5 million tests.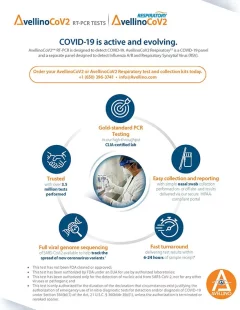 AvellinoCoV2 RT-PCR Tests
COVID-19 is active and evolving. Avellino makes it easy to order, easy to collect, and easy to administrate.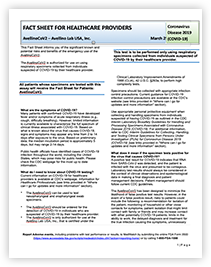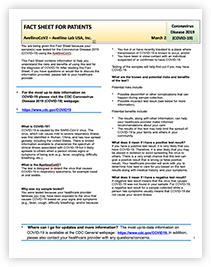 Avellino is covered by the following providers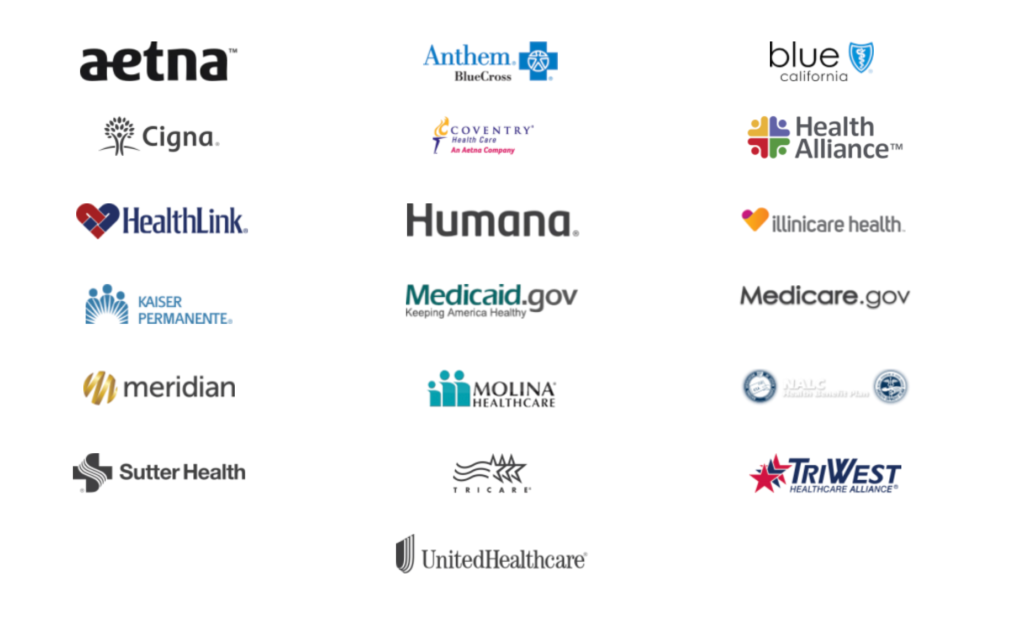 A positive result generally indicates an active infection, while a negative result should not be used as the sole basis for treatment or other patient management decisions.
All results, whether positive or negative, must be combined with clinical observations, patient history, and epidemiological information for a proper medical diagnosis. AvellinoCoV2 was developed by Avellino Lab USA, Inc., in its CLIA-qualified lab and is authorized by the FDA under the Emergency Use Authorization.
*Full genome sequencing is an additional service from Avellino. For more details contact Avellino.
† Avellino must receive complete patient and test ordering information at time of sample receipt in order to provide test results in 12–36 hours.
‡ Cell samples can be collected using a nasal swab